1 Year Official Sharp Malaysia Warranty
**********************************************
Sharp KCG60L 50m² Plasmacluster Technology Humidifying Air Purifier 空气净化器 Pembersih Udara – KCG60LW
Intelligent Mode with 7 Types of Detection in Effect (KC-G60/G50)


PM2.5

USUAL DUST

ODOR
(KC-G60/G50)

TEMPERATURE

HUMIDITY

LIGHT

MOTION
(KC-G60/G50)
Once you press the button, everything operates automatically. Humidifying and air purification are controlled according to the impurities, odors, temperature, and humidity of the air in the room. Also, a motion sensor detects whether people are present, working in coordination with a light sensor to automatically switch to energy-saving operation.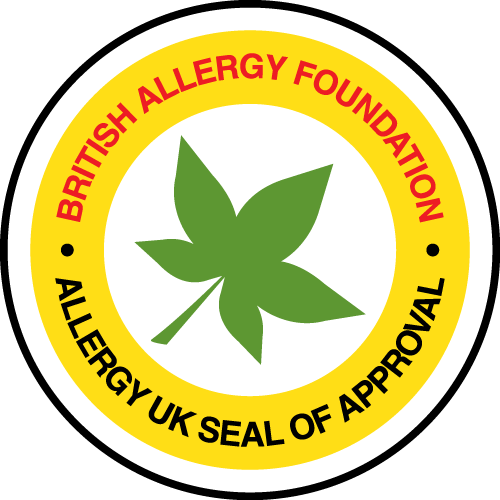 Approved by the British Allergy Foundation
The British Allergy Foundation has tested KI, KC, and FU-series Sharp Plasmacluster air purifiers and verified that airborne allergens including dust mite feces and remains, as well as pollen, are removed.
Specification (-)

Color

White

Humidifying – Humidifying System

Natural Vaporization

Humidifying – Tank Capacity

3.0L

Humidifying – Humidifying Capacity

630 mL/hour

Recommended area – Air Purifying

50m²

Recommended area – Humidifying

30m²

Recommended area for high-density Plasmacluster ions

35m²

Operation Modes

Max / Med / Low / Pollen / Sleep

Voltage/frequency (V, Hz)

220-240, 50-60

Power input (W) (Max/Med/Low) – Without Humidifying

72/38/5.0

Power input (W) (Max/Med/Low) – With Humidifying

55/40/6.5

Standby Power (W)

1.2

Inverter Operation

Yes

Airflow (Max/Med/Low) (m³/hour) – Without Humidifying

408/240/72

Airflow (Max/Med/Low) (m³/hour) – With Humidifying

342/240/72

Noise Level (Max/Med/Low) (dB) – Without Humidifying

53/48/24

Noise Level (Max/Med/Low) (dB) – With Humidifying

49/48/24

Special program mode

Intelligent, Haze ( E ), Anti-Dust ( Y ), Clean Ion Shower ( TA ) , Stand (SA )

Auto Restart

Yes

Child Lock

Yes

Timer

Yes (on / off)

Filter Type – Dust Collection

HEPA

Filter Type – Deodorization

Double Deodorization

Filter Type – Pre-filter

fine-meshed

Filter Type – Humidifying

Yes

Filter Life – Dust Collection

Up to 10 years

Filter Life – Deodorization

Up to 10 years

Filter Life – Humidifying

Up to 10 years

Sensor – Odor

Yes

Sensor – Dust

Yes

Sensor – Temperature & Humidity

Yes

Sensor – Light

Yes

Sensor – Motion

Yes

Clean sign indicator

Yes (7 Steps)

Light Control Button

Yes ( Bright/ Dim / Off)

Dimension (WxHxD) mm

370 x 660 x 293

Net Weight (kg)

10.5

Replacement filter – HEPA filter

FZD60HFE

Replacement filter – Deodorizing Filter

FZG60DFE

Replacement filter – Humidifying Filter

FZG60MFE
| | |
| --- | --- |
| Plasmacluster ion purification – Airborne microbes | Airborne mold, Airborne microbes, Airborne viruses, Dust mite remain allergens, Dust mite faces allergens, Ammona odor |
| Plasmacluster ion purification – Clinging odors | Cigarette odor, Body odor |
| Filter purification – Capture & reduction of growth | Airborne microbes, Viruses, Tree pollen, Dust mite remains, Dust mite faces |
| Filter purification – Deodorizing | Cigarette odor, Pet odor, Body odor, Mold odor, Ammonia odor, Cooking odor, Kitchen garbage odor, Toilet odor, VOC/Nox/Sox, Haze |
| Filter purification – Capture | Airborne mold, Plant pollen, Tree pollen, Pet dander, Pet hair, Dust, Cigarette smoke, Mite dust, Diesel exhaust |